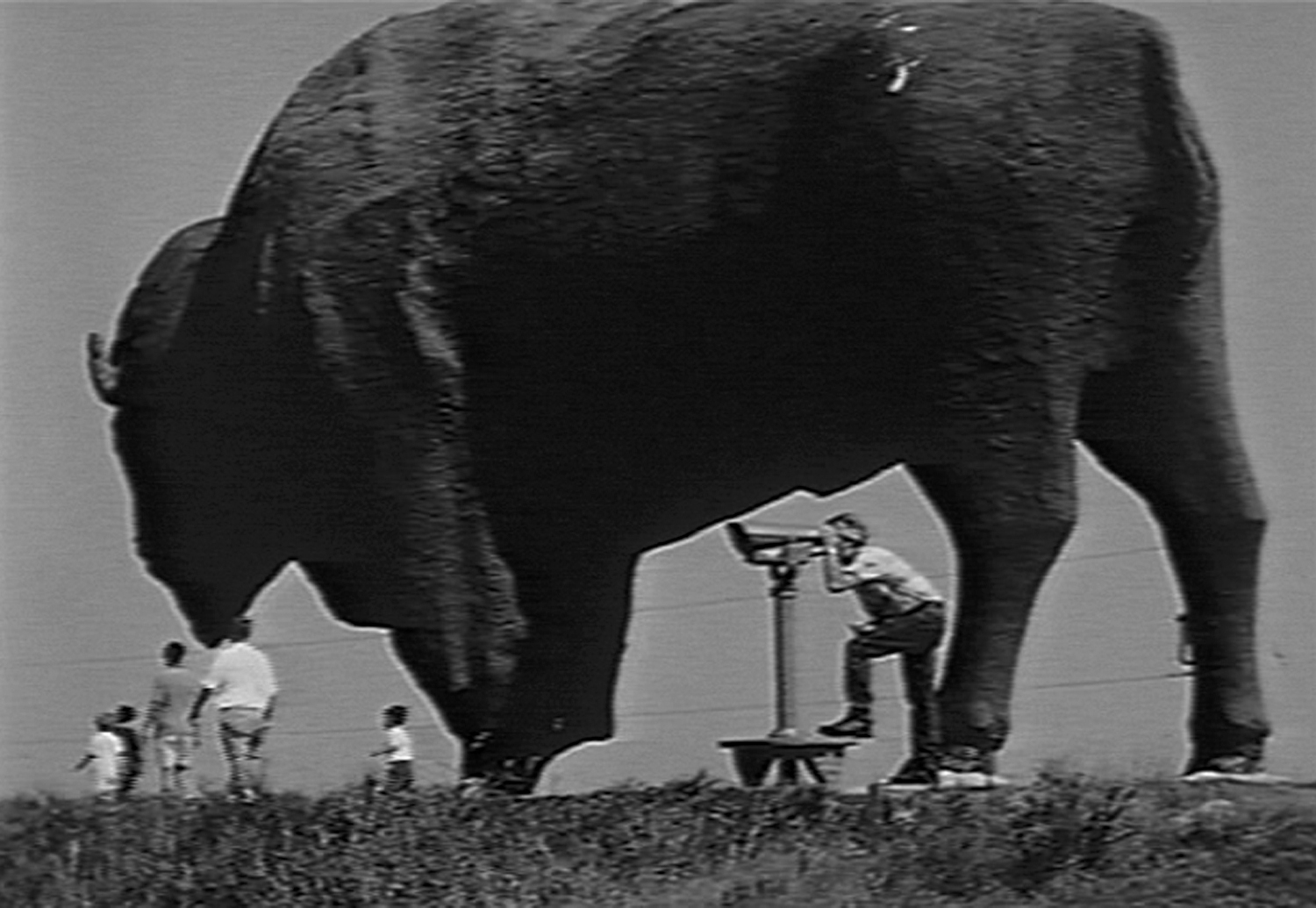 The Peripheral Produce All-Time Greatest Hits (multiple artists)
-now in 100% recycled packaging!
Peripheral Produce started as an iddy-biddy screening series in Portland, Oregon 1996 and soon after added a videotape distribution wing into the mix. To crown the achievement of reaching our 10th release, we had no choice but to put on our best dancing shoes and present a collection of the best and brightest short films and videos from Peripheral Produce's history. The compilation includes Miranda July's Getting Stronger Every Day, Naomi Uman's Removed, Sam Green's N. Judah 5:30, Animal Charm's Stuffing, Bryan Boyce's Election Collectibles, Jim Finn's Wustenspringmaus, Brian Frye's Oona's Veil, Matt McCormick's The Subconscious Art of Graffiti Removal, Vanessa Renwick's Crowdog, and Bill Brown's Buffalo Common. Works from this collection have screened from the Sundance Film Festival to the Whitney Biennial and represent some of the best experimental work being made today. And to prove that we had some fun along the way, the DVD comes with special 'behind the scenes' bonus footage from the 2001 Peripheral Produce Invitational.
90 minutes – Peripheral Produce No. 10 – DVD – 2003
personal/home use: $14.95
institutional/academic use: $65